GEORGE BAKER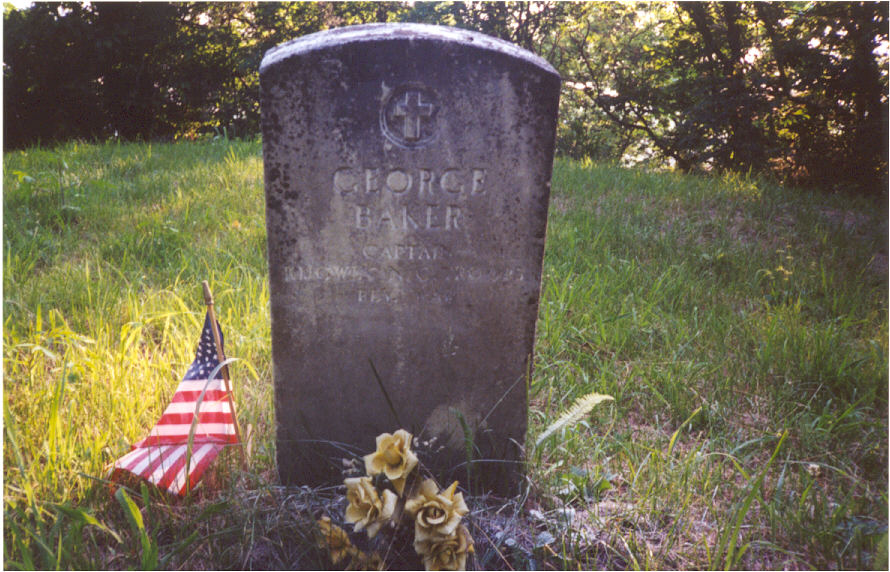 Born: Oct 14, 1759, Granville, North Carolina

Died: May 13, 1841

Burial: Burns Cemetery in Washington Township, Morgan County, Indiana

Service: Enlisted 1775, and served as a private for 3 years in the
North Carolina Militia, under Cols. Joseph PHILLIPS and LIVINGSTON.

Captain in in KNOWL'S NC Troops

Was in the Battles of Brandywine, Germantown, Monmouth and others

Proof: Claim S 17249

Married: Elizabeth MORRIS

Children:

Martha: 1788-1859, married Wilson MOORE

Directions and photos collected by Edward Hitchcock, member of the Daniel Guthrie SAR Chapter, Bedford, Indiana.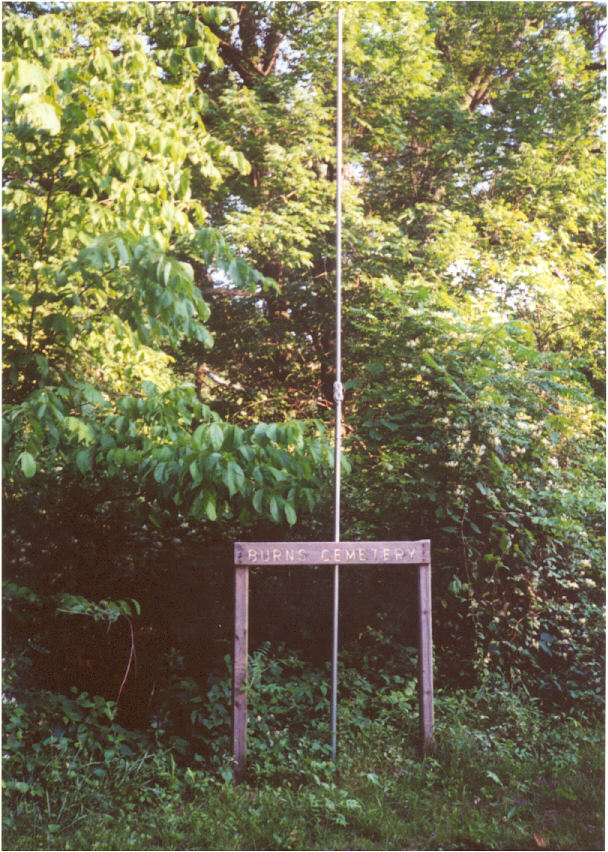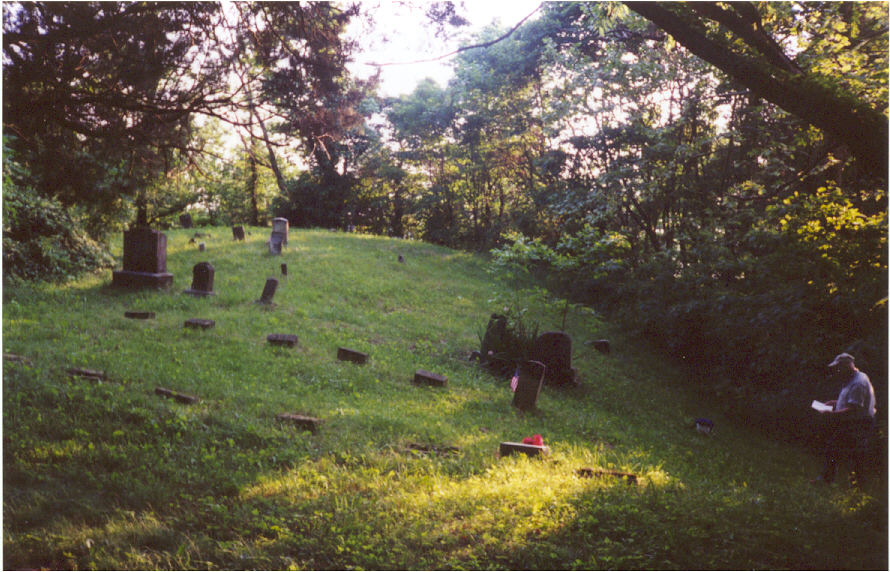 ANYONE WITH INFORMATION ON THIS PATRIOT
I'D APPRECIATE HEARING FROM YOU.Stephen D Franklin

Directions to Burns Cemetery:

ABout 3.6 miles south of Martinsville, Indiana measuring from the Junction of St Highways 39 and 39 to the first corss road on Hight 37, go east past Liberty Church on the south side of road, about 1 1.2 miles to Jordan/Jurdan Road, turn south on a lane about 1/10 mile to a farm, through the barn yard, no road to cemetery, walk up the hill about 1/2 mile. The cemetery is kept and mowed and there is a fence around it.

The data was copied by Mr and Mrs Carl C Cowen of Mooresville, IN. To the best of their kowledge it was completed as of Nov 23, 1963. Mrs Cowen is or was a member of the White Lick Chapter DAR.

The cemetery is on the farm owned by (2002)

Mr Don Green
509 Main St
Martinsville, Indiana 46151
Phone (765) 342-3829

Photos and directions courtesy of the Daniel Guthrie SAR Chapter, Bedford Indiana
by members Larry Hammersley who took the photos and Edward Hitchcock.

Indiana War Graves Index - Daniel Guthrie Chapter SAR, Bedford, Indiana
The Indiana State Society SAR Homepage